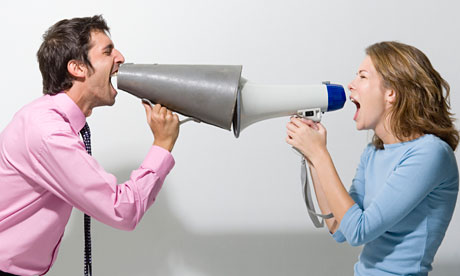 Here is The first installment from Guest Blogger
@NeoThaAnomaly
from
MyRealiTV
where he breaks down his view on vital Communication is in relationships. Most def a good read for yall
Alright this whole thing was a process that took me a lot longer than I planned
and I am sure my homie Bam was ready to strangle me cause he asked me for this so long
ago but when it comes to the topic of love it's just such a vast area of discussion and I
needed to make sure I was in the right space when writing this. I had so many directions
that I wanted to go into with this from speaking on when I first met my wife and our story
of how we fought against some pretty strenuous odds to make it to the point we are at,
to speaking on breakups of the past and how I overcame them but I decided to speak on
something that is,
TO ME
, one of the most vital and important aspects of any relationship
and that is…communication.
Communication to me is the life line, the pulse, the heartbeat of any successful
relationship be it one between an intimate couple to even a QB and a WR in football. It's
the ground that lies in between said individuals that either can be a world apart or put
them in a space where they can stand as one. Communication or lack there of can be one
of the main things that really can make or break a relationship because without it
everything from your understanding of one another to respect can be at risk. Any
relationship, especially those involving intimate partners, is not only hard to find and get
off the ground but can be difficult to maintain thus why I firmly believe that
communication plays such an important role. Far too often we see or hear about many
people involved in ugly divorces etc and a good portion of the time you hear things
like "well we just stopped talking"…"we stopped being friends", and those kinds of
things are very disheartening to hear because why did it have to get to that point, why
was a conversation so far out of the realm of normal that you threw your relationship and
love away.
One reason why communication tends to be so difficult between men and women
especially, when dealing with relationships is because we as genders just see things so
drastically different. A woman may look at a situation one way like "why didn't you tell
me about that?" and the man may take that same situation and say "I didn't think it was
important". Now ladies let me bring you into the mind of a man for a sec just because we
say we didn't think it was important doesn't mean we always are diminishing the value
of whatever the situation may be we at times just maybe didn't think that particular
situation was important enough to bring up or discuss because we don't always see things
as a big deal. Now fellas let me let yall in on a little something, generally…to our
women…it's
A BIG DEAL
. So here lies some of the problem, we expect each other to
think the same and that generally can't and won't happen but what we can do is make
sure that the communication between yourself and your partner is well enough that you
know and understand what is and isn't important to them so if this situation comes up
you know how to handle it. This simple rule of thumb can be applied across the board
with an array of topics not just this example that I used.
Continue to Part 2 >>>>>